Dave Taylor decided it was time for a BBQ to make some new members welcome and to do it while the weather was still good so the invitations went out to all Victorian members to make their way to Austral Cres, Baxter on Sunday 18th March 2012.
Some couldn't come and sent their apologies and a few traveled far and wide to be there. A good time was had by all and we thank Dave and Robyn for their hospitality.
The group shot
Left to right - Garry Fraser, Kevin Palmer, John Chambers, Rob Hird, Brent McArthur, Morgan Tyrrell, Terry Gliddon, Phil Mester, Dale Schafer, Dave Bath, Rob McKie, Peter Dexter, Dave Taylor, Steve Carle, Colin Levey, Garry Moody and Ron Jarmyn.
Some of the bikes in attendance.
Colin Levey's beautiful TXA
Ron Jarmyn's XS2 (what's that rag doing under there XS650's don't leak oil !!!)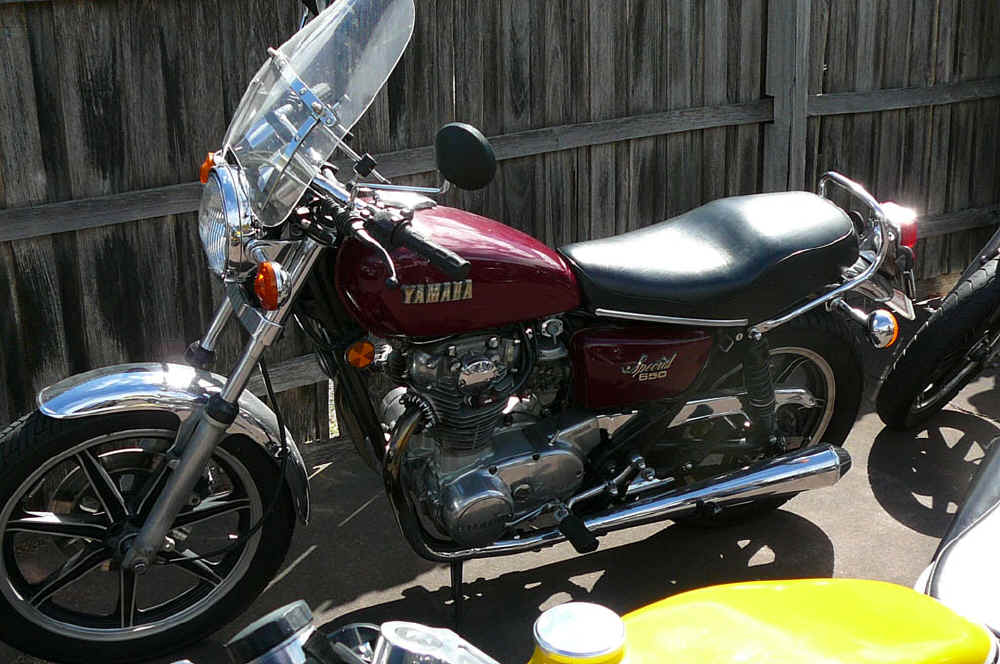 Morgan Tyrrell's special
Dale Schafer's custom
Peter Dexter's special
Rob McKie and his very impressive racer
Dave Taylor's XS650C
Peter Dexter, Dave Taylor, Rob Hird and Steve Carle having a chat
Morgan Tyrrell, Colin Levey, Garry Moody, Garry Fraser and Rob Mckie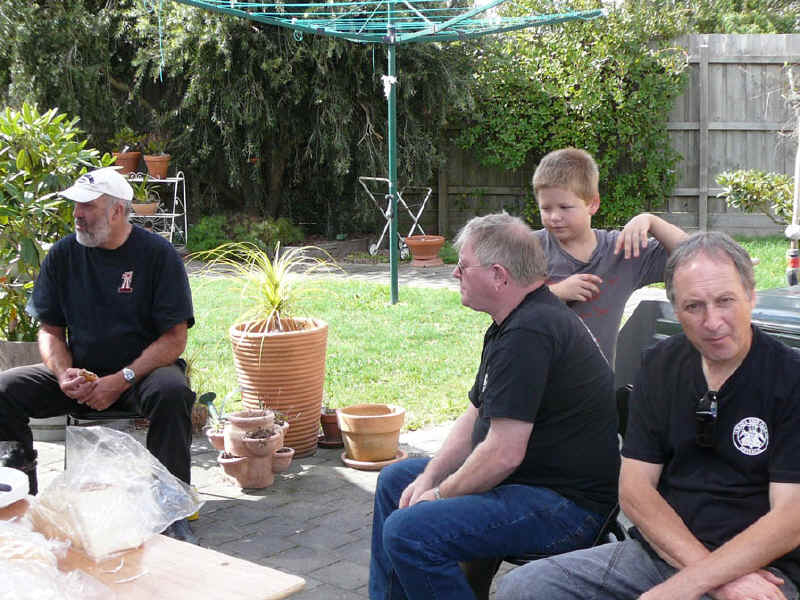 Ron Jarmyn, Morgan Tyrrell, one of John Camber's lads and Colin Levey.
Phil Mester, Dave Bath and Kevin Palmer
Everyone enjoyed a very nice lunch cooked by John Chambers (BBQ expert) and Salads made by Robyn Taylor.
Most enjoyed hearing Rob's racer being fired up when their ears stopped bleeding from the noise, Dave had a noise meter and it read 120db when Rob took it up to the rev limiter. I hope everyone enjoyed the conversation and the company of people with a common interest.
Thanks again to Dave and Robin for a great day out.