The Barry Sheene annual Easter race meeting at Eastern Creek for 2010.
Mick Muldoon was there with his XS650 racer being ridden by his son Sam.
From the reports I received from Ivan Hoey, Sam did a magnificent job and rode the wheels off the bike.
Ivan was especially impressed with his lap times in the 1 minute 49 second range, this is some 6 seconds quicker than Ivan's times at Eastern Creek last time he raced there.
Mark Peatman and Geoff Bamford getting ready to blitz the track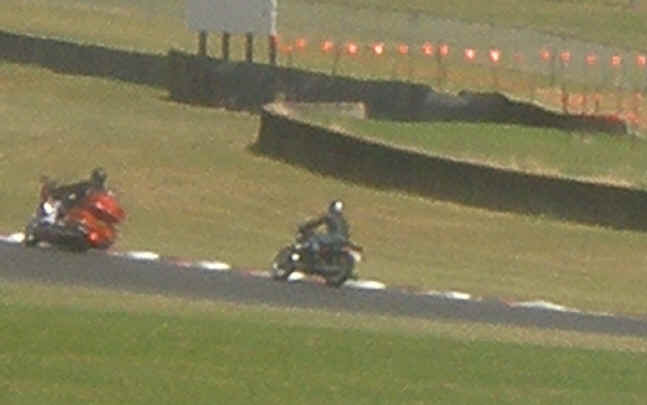 Circulating around the track was our own Geoff Bamford (President) on his Goldwing and Mark Peatman on his XS2.
Mark Azzapardi and Bill Wallis both had their bikes there as well, Bill's in the foreground and Mark's bike behind the Harley.
Thanks to Bill Wallis for the pics.