The Barry Sheene festival of speed has been run and won for another year and as usual our club had a presence there for anyone interested in XS's. The first pics have been sent in from Ivan Hoey and if anyone else has any please forward them to me at toota@internode.on.net
Dave Rayner arriving on his other bike.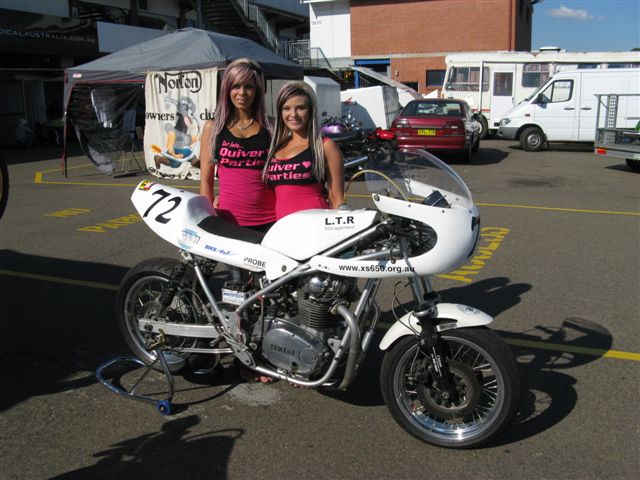 Ivan is interviewing for a new pit crew. (I can't wait to see the bike painted in the new team colours)
Bill Wallis' café racer, one of many XS650's on display.
John Archer's newly completed café racer
Mick Muldoon was there for the weekend but didn't want Ivan, our spy in the pits, to get too close to his racer.
Herb Conlon's flat track racer.
A great turn out for the club, well done guys.
Nice to see everyone wearing their orange and black (XS2) AGM shirts.