I have now made the bush and fitted the seal and also secured the bottom lift cam with three M5 X 10 X 0.8 screws.
I also made a pin and used an "E" clip to secure the cable clip to the lever and drilled and tapped the holes to attach the cover.
Hydraulic Pull Clutch
Since developing the cable operated pull clutch Matt has now turned his attention to developing a hydraulic pull clutch.
It all starts out pretty much the same with the boring of a large hole in the engine side cover over the clutch and is followed up by welding in a tub with an outer ring for the new cover to bolt into, pretty much the same as before. The difference now is the centre part which lifts the pressure plate to release the clutch. It now consists of a piston instead of a rotating lifter cam.
Instead of the centre part lifting the pressure plate mechanically via a cable it now does the lifting using hydraulic pressure.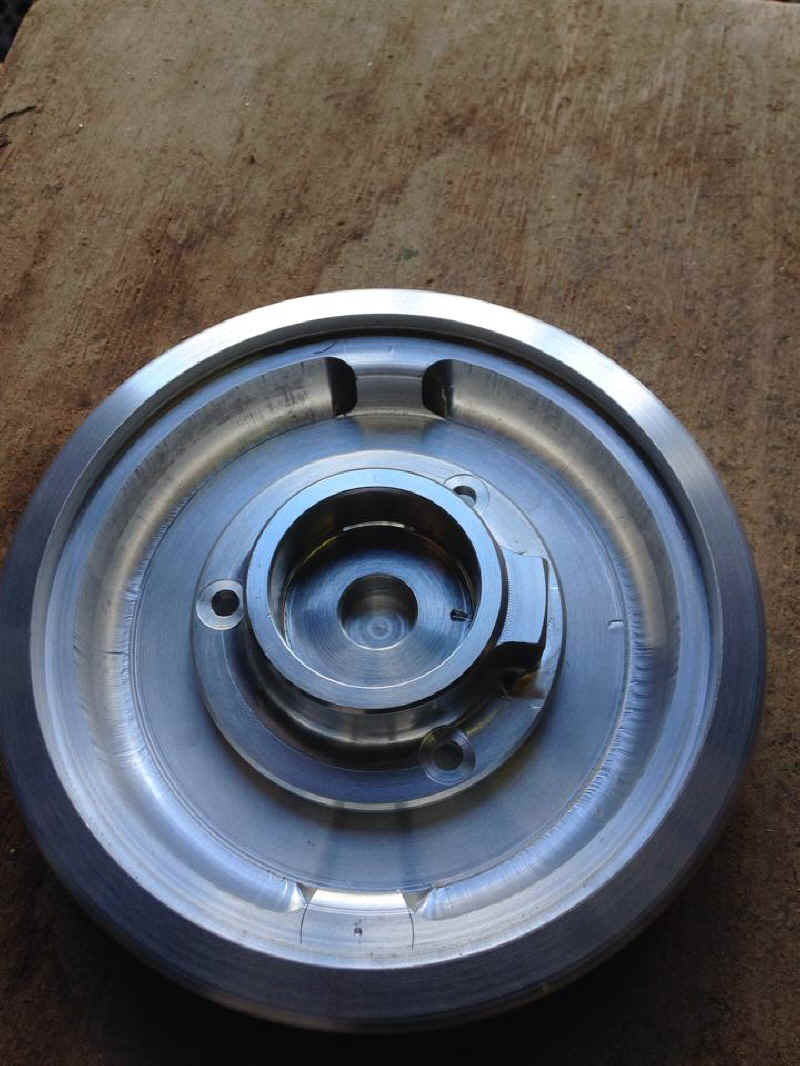 Here is the tub containing the central lifter before it is welded into the engine side cover.
Here it is ready to be welded into the clutch cover and the alternator cover in place to cover the workings. When completed it will look almost the same as the cable operated pull clutch with the difference being instead of a cable entering the cover it will be a hydraulic line. It is not entirely finished yet but I hope to get a picture of it when it is fitted to the motor.