Dave Taylor's Hard Tail
Dave bought this bike back from Tony and has plans to fully restore it and add a a sidecar.

Dave Bath's Chopper & XS650 Special with sidecar
Dave Bath is one of the most dedicated XS650 owners in the club, apart from the two bikes pictured here, Dave has several others in the pipeline. The Special pictured here is more "special" than you might think, it has been fitted with a 750cc kit as well as a 90° crank and Trost 447-270-01 cam, in fact Dave's special is the first rideable 270°/90° engined XS650 in the world! But he won't be the last as there are several others nearing completion. Dave's bike is also the first fitted with the new Newtronics ignition system designed for this purpose and Dave has had a lot to do with its availability.

Fritz Neisar's TX650 & XS1 Racer
Both Fritz Niesar's 1973 TX650 and XS1 racer above, show how enthusiastic he is when it comes to XS650's.

Phil Mester's Outfit
Dave Taylor's Restoration of Phil's Outfit in 2008
My outfit was looking a bit jaded, so time for a cleanup. Every thing was stripped bare, frames cleaned & painted in 2 pack Jet black, the motor has been cleaned & will receive a 750 kit to help it pull the chair.
More to follow when time allows.
I haven't been idle since my last update, the tank side covers, front & back guards, the chain guard, the sidecar tub & guard have been stripped to bare metal, repaired where necessary & primed, waiting for a final coat. The engine has been stripped, inspected, cleaned, bead blasted & painted. The crank has been re-phased to 277° & installed, the barrels have been bored to suit oversized pistons & I'm waiting for my re-phased cam-shaft before I finish the engine. The wheels were paint stripped, re-polished, painted silver & then clear-coated.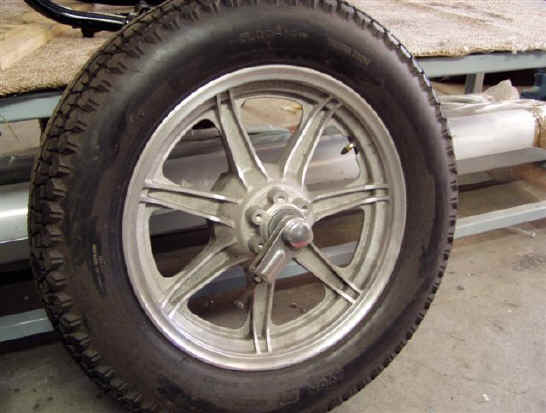 July update on my outfit,
Motor is finished & fired up & does sound awesome.
Decided not to use 2nd oversize pistons,got a set of 750 Wiseco piston from Dave Rayner that fitted oversize barrels that I already had, matched them to a set of Mikuni slide carbs from Dave Bath & fitted a set of K & N filters. Exhast Pipes, my design, made by Frank Trost, with an oval muffler from Mikes. Only waiting for time to finish the paint work & it will be ready to take me to the AGM in October,
Final Update (9/10/08)
Terry,
Here are the final photos of my Outfit rebuild, The rolling chassis, fitted with the sidecar frame, Then completely finished, all I have to do is dial in the carbs & enjoy some riding. This one will soon be for sale, have to make room for more projects.
Cheers
David
Phil bought this bike from Dave Taylor following the 2008 AGM meeting at Phillip Island where it took the top bike award
As you can see it is a very worthy winner.
Update 2012
A couple of years have now passed, my god time flies when you're having fun!!!
Anyway Phil has been having a ball on the outfit but a few problems have popped up so he decided it was time for a revamp.
Dave Taylor who originally built the bike was commissioned for the rebuild and I must say he has done a magnificent job.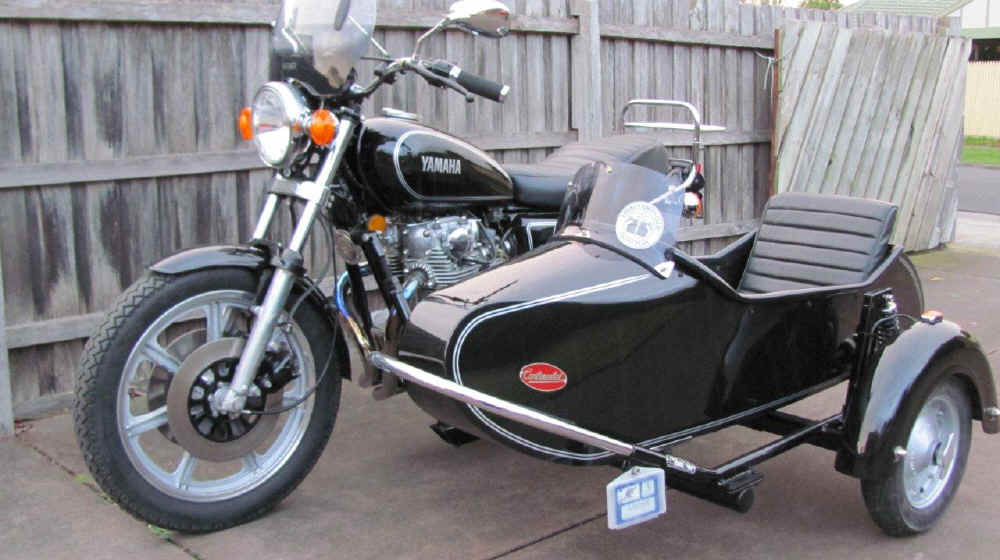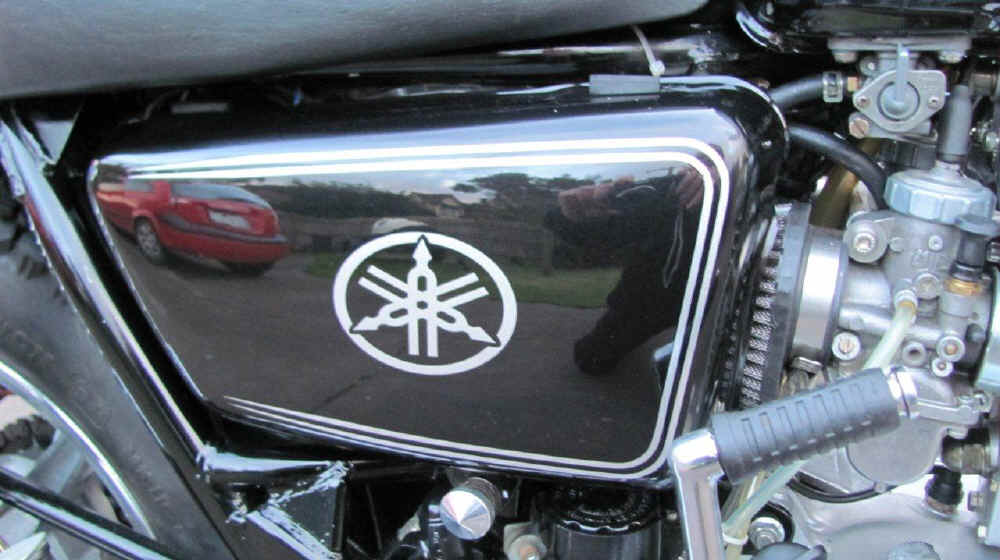 Along with his newly revamped outfit Phil has also bought a new solo as featured below which is also a Dave Taylor resto.
Terry,
Along with everything else I'm trying to do, my "C" model is up for reg renewal, so it's time for a quick tidy up & then a club permit. The guards are showing their age, & have been sandblasted & primed ready for paint along with the side-covers & rear tail-light bracket. The bike came with a special tank & will be replaced with C tank. Also replacing the aftermarket indicators & fitting a Mikes chrome grab-rail.
Will send more as it happens.
Cheers
David
It's been a while since my last update, as you can see, the bike is now finished. The paintwork now done, front discs cleaned & centres polished & painted, new short stem indicators & Mikes PKW carbs. All that's left is some fine tuning & a Club Permit & it's back on the road.
Regards
David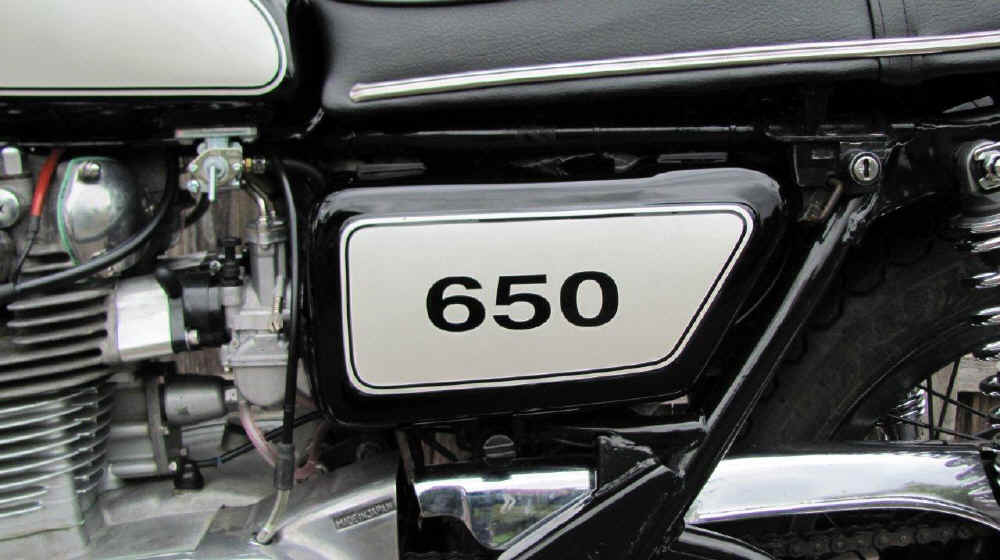 As a final to my 'C' Model upgrade, I was unhappy with the Newtronics ignition that was installed on the bike, now I have installed our Taylormade 360° electronic ignition. Motor definitely runs a lot smoother now.
I have now sold this bike to Phil Mester.
There will be no excuses for Phil not to ride now.

Thursday, 06 November 2014